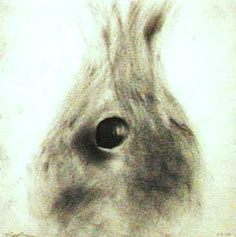 Inspired by her stay in Paris at the 'Cité Internationale des Arts' in 1997
Simona Deflorin produced her 'fragments' composed of more than
1,000 paintings. The Saoh Art Gallery in Tokio is exhibiting a selection
of these works from May 10 to 20, 2005.


The works are to be viewed as 'conceived fragmentarily '. They came
into being through the abstraction of commonly known shapes. The
play of immersion, reduction, decomposition and compression leads
the viewer into his own world of emotions and recollections.